Update on Australian F4U-1 Corsair Restoration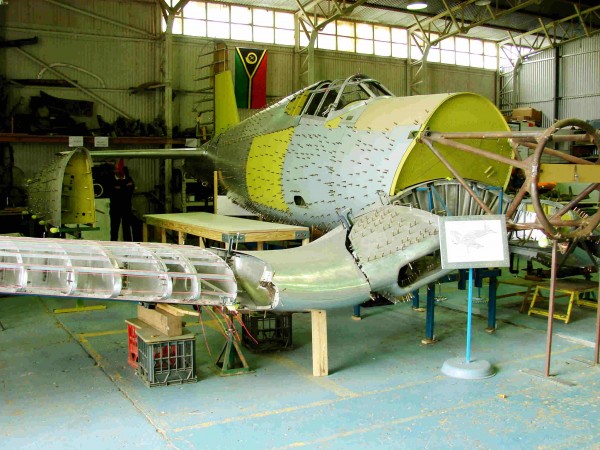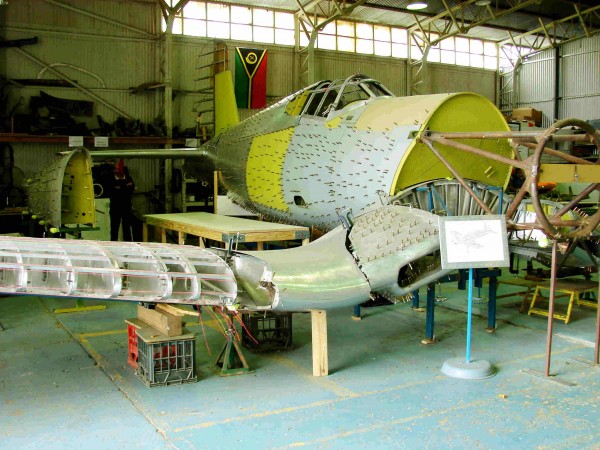 Warbirds News has received a couple of nice photographs we'd like to share showing current progress on the Chance-Vought F4U-1 Corsair under restoration at the Classic Jets Fighter Museum near Adelaide, Australia. This aircraft, Bu.No.02270, is the oldest Corsair in preservation and according to the number stamped into the upper main spar cap on the starboard side, the 124th example produced by Vought. It is also one of only two surviving "birdcage" canopy variants of the breed.
Bob Jarrett, who runs the Classic Jets Fighter Museum first set eyes on this Corsair back in 1987. It was lying in a salt water lagoon on a South Pacific island in what was once known as the New Hebrides, but is now the nation of Vanuatu. The VMF-321 Corsair had force-landed in that lagoon following operations on May 5th, 1944 with Captain James Vittitoe USMC at the controls. He was returning from a long training mission with several dozen other aircraft, but ran out of fuel just short of his home base at Quoin Hill. Vittitoe survived the war and lived until 1994. He wrote a short account of his life and times, which makes for interesting reading here. Two other VMF-321 Corsairs suffered a similar fate on the day Vittitoe crashed, and one of them is located in shallow water nearby to where his aircraft ended up. It is more or less complete, but extremely fragile, and would probably fall apart if disturbed.