5. DD Tank (Duplex Drive)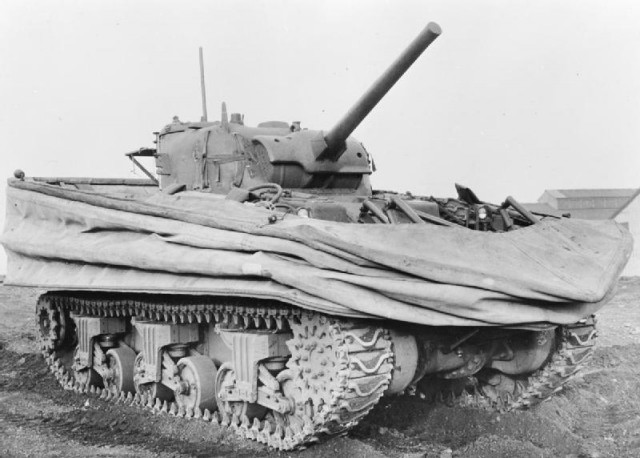 An amphibious Sherman or Valentine tank fitted with a large watertight canvas housing able to float and reach the shore after being launched from a landing craft several miles from the beach. They were intended to give support to the first waves of infantry that attacked the beaches. The Valentine version was used only for training. These were the only tanks that were used by both the Americans and the British during D-Day.
6. BARV (Beach Armoured Recovery Vehicle)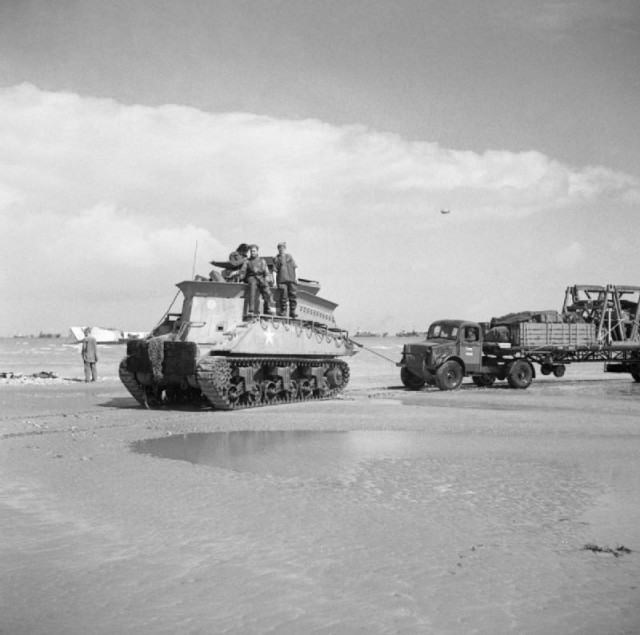 A Sherman M4A2 tank which had been waterproofed and had the turret replaced by a tall armored superstructure. Able to operate in water 9 foot (2.7 m) deep, the BARV was intended to remove vehicles that had become broken-down or swamped in the surf and were blocking access to the beaches.
They were also used to re-float small landing craft that had become stuck on the beach. Sherman BARVs were not Hobart's design; they were developed and operated by the Royal Electrical and Mechanical Engineers, not the 79th Armoured Division.
7. Armoured Bulldozer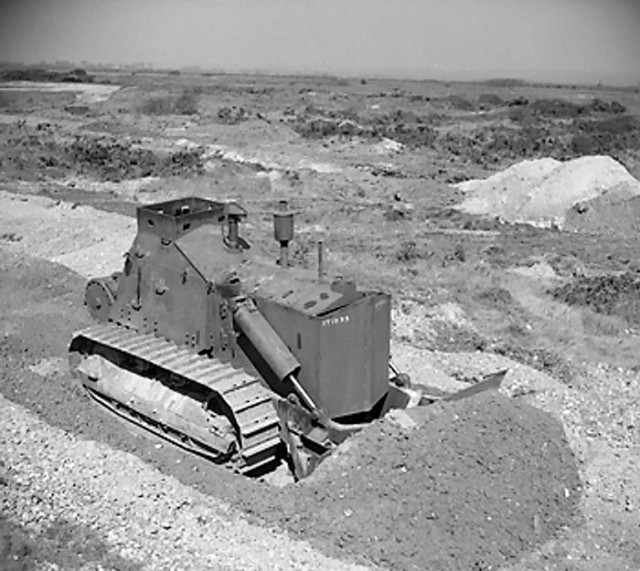 A conventional Caterpillar D7 bulldozer fitted with armor to protect the driver and the engine. Their job was to clear the invasion beaches of obstacles and to make roads accessible by clearing rubble and filling in bomb craters and anti-tank ditches.
Not used on D-Day
We wanted to include these three other "funny" tanks too. Even though they were not used on D-Day, they were used later, during the campaign in Western Europe.
Centaur Bulldozer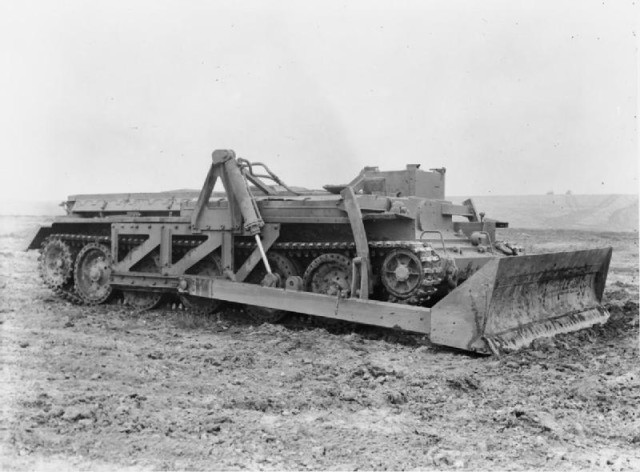 A Cromwell tank with the turret removed and fitted with a simple winch-operated bulldozer blade. These were produced because of a need for a well-armoured obstacle-clearing vehicle that, unlike a conventional bulldozer, would be fast enough to keep up with tank formations. They were not used on D-Day but were issued to the 79th Armoured Division in Belgium during the latter part of 1944.
Canal Defense Light (CDL)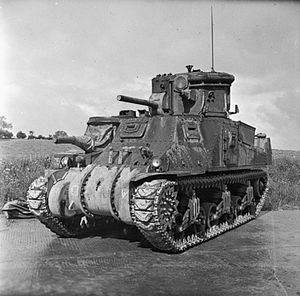 A powerful carbon-arc searchlight carried on several types of the tank inside a modified turret. The name of the device was deliberately inaccurate in order to help keep it secret; its true purpose was to illuminate enemy positions during a night attack, providing light and dazzling defenders. An ingenious optical design allowed the light to flood out of a comparatively small slit in the armor, minimizing the chance of damage by enemy fire. This was not used on D-Day but was used during the attack on the Geilenkirchen salient to create indirect artificial light.
LVT Buffalo (Landing Vehicle Tracked)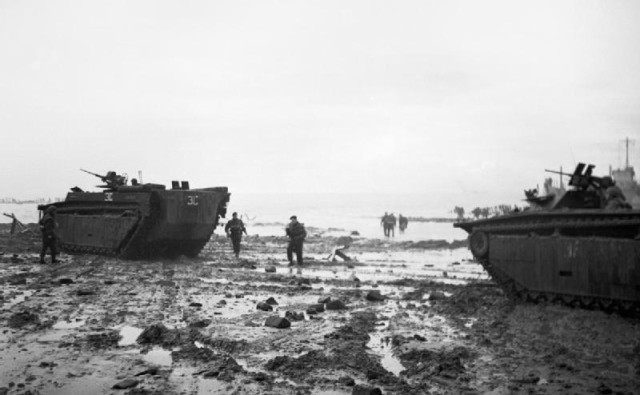 The Buffalo was the British version of the American LVT 4. Even though it lacked armor and was easily damaged, its ability to respond quickly and move fast on the beach saved many lives. The Buffalo was used extensively in Europe after D-Day, most notably on the crossing of Rhine river.