news.usni.org
During World War II, Disney had its artists draw up roughly 3,000 insignias for the U.S. military, many for Naval units. After Disney's first request to create an insignia for a Naval Reserve squadron stationed at Floyd Bennett Field in New York, the illustrations became illustrious among units and inspired Naval artists to recreate the magic, designing their own logos in the Disney style.
Their popularity can be attributed to their humorous quality, which gave sailors a sense of nostalgia rather than being typically military logos.
"As incongruous as Disney characters are to the horrors of war, these cartoon military patches embodied pop culture, innocence, American values, and everything the troops loved about home—a much more fitting emblem than a heraldic pompous symbol with no sentimental significance," the website @issue wrote.
Disney had to dedicate five artists to the task on a full-time basis because of the volume of requests by units for logos, according to @issue.
Almost every Disney character was used in the project— except Bambi. By far the most requested figure was Donald Duck.
This logo for Floyd Bennett Field depicts Mickey Mouse flying atop a goose (bomber) with a Navy trident in front of a silhouetted Statue of Liberty.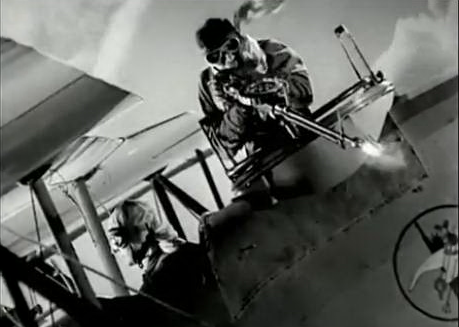 The insignia was taken from the memorable silver-screen scene in King Kong. It can be seen briefly in this still frame.
Donald Duck zooms from an air-launched torpedo, guiding it into its target.
This insignia was for Aviation Repair Unit No. 1, providing aircraft repair and maintenance personnel for overseas deployment as advanced bases were readied.
USS Wasp (CV-7), churning across the sea carrying aircraft, is clearly ready for the fight. She was sunk on Sept. 15, 1942 by a Japanese submarine.
After decommissioning in 1933, the USS Sapelo (AO-11) was reactivated in 1941 to bring vital shipments of fuel to numerous places in the Atlantic.
The caption says it all. Throughout the war, USS Reliable (AMc-100) safeguarded Los Angeles Harbor.
Another minesweeping ship, the USS Positive (AMc-95) swept up mines for the Naval Operating Base at Guantanamo, Cuba, from March 1943 to January 1945.