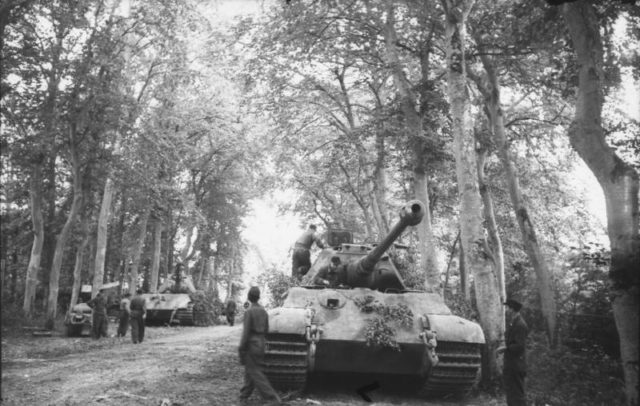 Further on, Gorman and another tank found the road that stretched from Cagny to Emieville. They had just crested the ridge when he saw them – four German tanks in the clearing beneath them, a mere 900 feet away.
There was an old Mark IV, a Panther, an earlier version of the Tiger, and the rumored Tiger II, itself! The first one ever to be seen on the Western Front. The Irishmen groaned.
"Having a conference, they were," Gorman later said in disbelief. "Sitting in the middle of the field."
Shermans are noisy machines, but he swore the Germans looked surprised to see them. The Tiger II began swiveling its gun straight at them.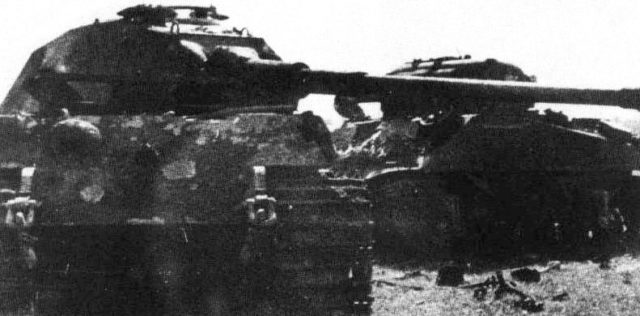 "Fire!" Gorman ordered. Nothing happened. The gun had jammed. They would have to ram it.
To their surprise, the slope felt steeper than it looked. The 66,800-pound Ballyragget skidded as much as it rolled, gaining speed as it reached the clearing below.
The blast surprised everyone. Gunner Schole had scored a direct hit on the King Tiger! It did no good, though.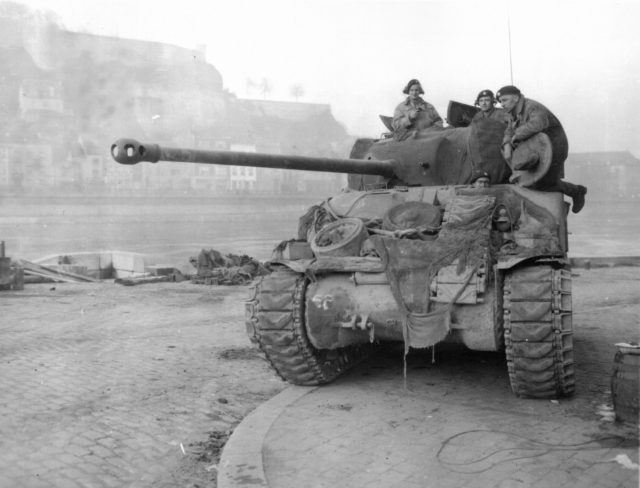 The Königstiger's gunner was also having problems. His tank was facing away from the marauding Irish, so he was having a hard time positioning his gun. He was still trying when Ballyragget slid parallel to the Tiger II's cannon and whacked hard against the German tank's rear right track.
Now the Königstiger's gun muzzle jutted out some two feet over the top of the Sherman. The other German tanks fired at the second Sherman, killing three, and wounding three others.
Gorman and his men jumped out and ran into a wheat field. Apart from Guardsman Hugh Andrew Agnew. Disorientated, he saw four men run into a ditch, so he ran after them and jumped in.
It was the crew of the Tiger II. Agnew gave them a polite salute (complete with a cheeky grin), jumped back out, and ran.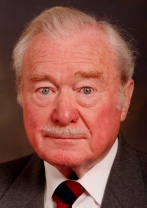 Gorman needed a weapon and found a Sherman Firefly back at Cagny. It had been under Sergeant Workmann, but, unfortunately, he was dead. The gunner and driver were alive, but they were in serious shock.
Gorman commandeered the Firefly back up the ridge. To his surprise, the enemy were still there. The tank took out the Tiger II first – also hitting their old Sherman as it was still stuck to the former. The Germans fired back, so Gorman gathered his surviving crew and retreated.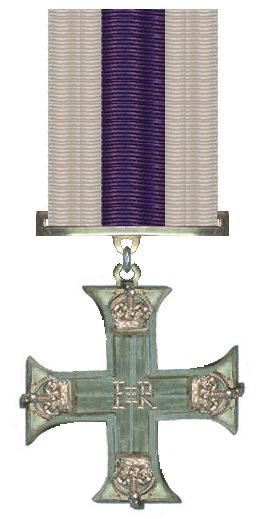 He received the Military Cross. He was also awarded the French Croix de Guerre, but that is another story.
As for Operations Goodwood and Atlantic, they were a disaster – about 5,500 men were lost. That, too, is another story.