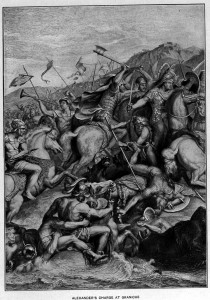 Following the defeat, Memnon commanded the defense of the town of Halicarnassus and by skillful deployment of his forces and a ruse, came close to ending Alexander's life once more. By sheer weight of numbers the Macedonians prevailed, and Memnon finally received permission to sail to the Greek mainland as he originally planned and campaign there, but just when his strategy was bearing fruit and it appeared that the major Greek cities were about to rise, he was struck down with what was described as a "fever" and died.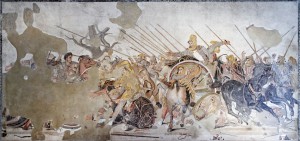 Given the nature of the times, poison could not be entirely ruled out, but whatever the cause of death, the Persians and anti-Macedonian Greeks had been dealt a mortal blow. Memnon's strategies were put on hiatus only to be resumed again once more after Alexander had defeated the Persian King Darius III at the Battle of Issus, but by that time Alexander had advanced so far and his army was so well supplied that he had little need either of the naval forces or tributary payments of the Greek cities.
It is an enduring question as to how the ancient world might have been altered had Memnon not perished in the early days of the war or had his advice been taken up by the Persian powers that be when he had first offered it. Certainly, Alexander's victory would not nearly have been so swift and total as it subsequently was once he had cleared Anatolia. The conqueror of the known world would never again meet an individual opponent who possessed such an ability as Memnon of Rhodes to stop him in his tracks, or even take everything that he held dear from him, except perhaps himself.
Image 1, source: Wiki Commons
Image 2, source: Wiki Commons
Image 3, source: Wiki Commons
Image 4, source: Wiki Commons