The USS Oriskany was named after a battle of the American Revolutionary War. She was a long-hulled Essex-class aircraft carrier constructed for service in the Second World War.
However, the war was over by the time she was launched in 1946.
Nevertheless, the Oriskany was commissioned but not until 1950 and after she had been converted to a more updated design.
She saw service mostly in the Pacific and won two battle stars for service in the Korean War.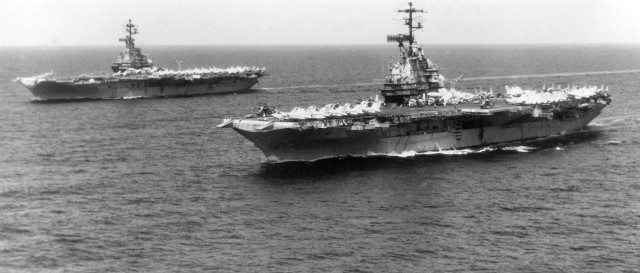 In the Vietnam War, the Oriskany won five battle stars.
In 1966 there was a serious fire on board the Oriskany. A magnesium flare was accidentally set alight. Forty-four men died.
The Oriskany was decommissioned in 1976. The Navy wished to sell her for scrap, but when it appeared that the deal would not go through other plans had to made.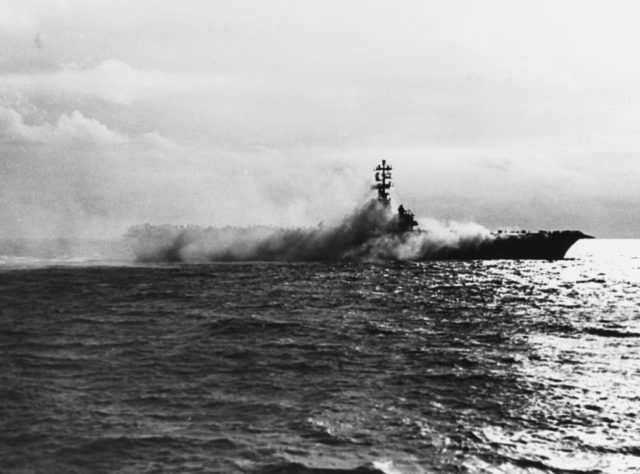 It was decided that the carrier should be sunk off the coast of Florida. To this day the Oriskany sits upright on the ocean bottom as an artificial reef.
Substances that might harm sea life were removed from her, and divers enjoy visiting her.
The Oriskany is the biggest ship ever to be sunk as an artificial reef.