War History online proudly presents this Guest Piece from Staff Sgt. Ken Scar.
U.S. Army 1st Lt. William Funchess watched from the other bank as Chinese soldiers approached the river, undressed, and swam across naked, holding weapons and clothes over their heads. Once they hit his side of the river, they shook the freezing water off their skin, dressed, and ran into the forest — one after the other after the other. Thousands of them.
It was November 4, 1950. When Funchess radioed the brass back at headquarters to tell them what he had seen, they told him he was mistaken. There were no Chinese soldiers in North Korea.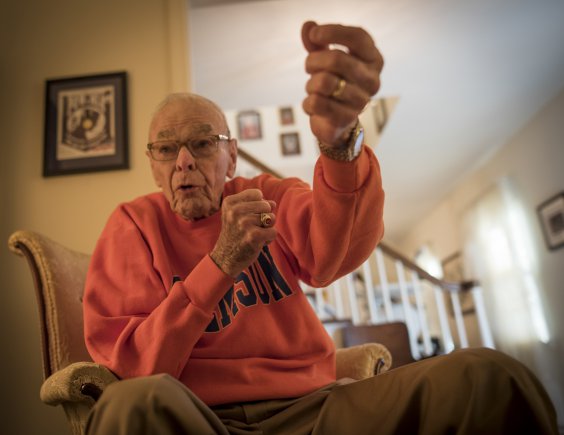 "The final instructions from battalion headquarters was – if Chinese soldiers are in Korea, they're protecting hydroelectric plants. Under no conditions will you fire on a Chinese national," said Funchess. "Before the day ended, I had been struck by machine gun fire, and I was a POW of the Chinese army."
He remained a prisoner for nearly three years — 34 months to be exact — enduring unimaginable torment at their hands. They tried to break his body, reprogram his mind and crush his spirit.
They found out that William H. Funchess is a survivor.
Earning his stripes
William H. "Bill" Funchess was born in 1927 in Orangeburg county, South Carolina, the son of William Sr. and Daisy Funchess. They farmed peanuts, cotton, corn and other "truck crops," which they hauled 55 miles to the market in Columbia. In 1920, William Sr. took a one-year agricultural course at what was then Clemson College that had a lasting impact on his life that he passed on to his children. Inevitably, the Funchess family developed an everlasting love for Clemson Tigers football. By the time he was eight, Bill had his sites set on becoming a Clemson Tiger too.
"There was never any question," said Funchess, now 89, from his home less than a mile from the Clemson campus. "It was destined that I associate myself with Clemson. It was ingrained in me, and I could not have had a better choice."
He became an Army Reserve Officers' Training Corps cadet at Clemson — which was then an all-male military college – in 1944, when he was just 16. America was still deep in the throes of fighting World War II.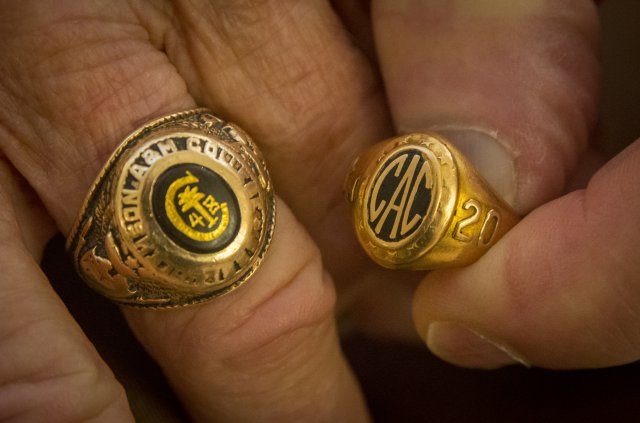 "I had 25 or 30 different roommates," he recalled. "They were constantly being drafted and replaced with another roommate."
He graduated in 1948 as a newly-commissioned second lieutenant and was in Korea less than two years later with the 24th Infantry Division at the beginning of the next great war.
Funchess found himself ill-equipped and unprepared for Korea's extremely rough and mountainous terrain, with a South Korean army in disarray and fleeing a much better-trained and equipped North Korean army. His unit was sent into the fray with WWII equipment and weapons.
He was promoted to first lieutenant after the Battle of Pusan Perimeter, a pivotal victory that stopped the communist invasion in its tracks. He was put in charge of 1st Platoon, Company C, 19th Infantry Regiment, and ordered to take his 50 men and move north, across the border into North Korea.
His unit made better progress than anticipated, pushing through forests and small towns until they found themselves only 25 or 30 miles from the Chinese border. Funchess had 12 South Korean soldiers in his unit and, through them, he was able to get scattered information from people in the villages they passed through. Reports of armed Chinese soldiers became more and more common the further north they went.
Suddenly he received orders to stop his advance and begin an immediate withdrawal. His unit retreated to the town of Anju, where they joined companies A and B and prepared to engage. Funchess' Company C had the rearmost position.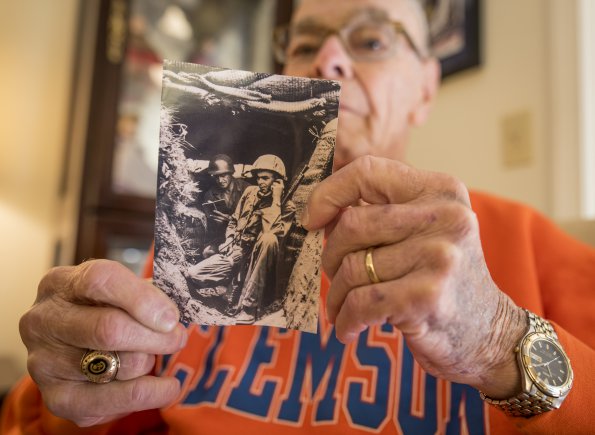 "My commander said, Funchess — you've been in Korea longer than anyone here. We're going to put you in the rear," he remembers. "I said don't do me any favors! I had been there long enough to have learned they didn't hit you head-on. I dug all my fox holes pointing south. The other officers started laughing at me – said old Funchess there doesn't know which way the front is. But I was very concerned."
Rightfully so, it turned out. The Chinese army swarmed across the river and leveled a fierce attack on the Americans from the South. Funchess and his men dug in and fought with everything they had to halt the Chinese advance.
A bullet tore through his right foot as he and his surviving soldiers finally attempted to fall back and join the rest of the battalion. The machine gunner that shot him was so close he heard the bolt go back. Soldiers behind him were all killed by the spray of bullets. Two soldiers grabbed him under his arms and tried to carry him, but one was shot and fell away. Funchess and his remaining companion limped through the snow until they reached the edge of a canyon. They could go no further. Dozens of Chinese soldiers surrounded them.
Funchess and his men had held their position just long enough for the rest of the battalion — about 700 men — to escape. They would pay a very high price for their stand.
His voice is steady but his eyes focus somewhere else as he recounts the events of that day.
"The rest of the battalion never had a shot fired at them, but I lost my entire platoon — either killed or captured."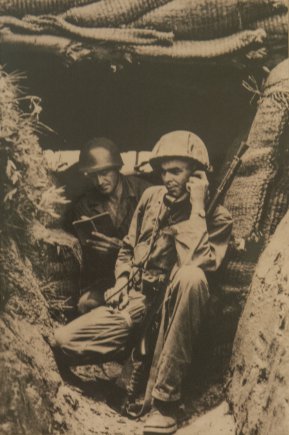 Funchess was one of hundreds of prisoners taken. They were forced on a 17-night death march, north through the mountains, in the bitter cold. Those that fell out were executed.
Walking on one foot with a hole blasted through it, Funchess was the very last in line. Time and again his Chinese guards encouraged him to quit, but he knew what that meant. He pretended not to understand them and kept walking.
"I tore up my knees and my elbows and the palms of my hands from falling. It was absolutely horrible," he said. "But I knew I had to keep going because I did not want to suffer the alternative. I hadn't been married very long and I was determined to get back to my wife, Sybil."
The prisoners were offered no water and very little food. They survived by eating snow.
After a few days his unit was merged with prisoners from the 8th Cavalry Regiment, who had been fighting about 25 miles to the east. They were marched en masse to a cluster of mud huts and dirt paths on the frozen banks of the Yalu River, near the city of Pyoktong.
This would be their home for longer than any of them dared imagine.
Caring for a Saint
Funchess survived the first weeks in the camp by eating ice, snow, and millet. Three months into his captivity, he got his first real drink of water.
"I was hobbling around on my bad foot, looking for anything I could find to eat or drink or use in any way," he remembers. "I saw an old man huddled over a small fire. He had a piece of tin with the edges turned up and he was melting snow. This man called out to me — would you care for a drink of hot water? He gave me about a half cup of warm water."
Even today Funchess' eyes close gently as he remembers that drink.
"It tasted so good."
His eyes open. "That man was Father Emil Kapaun."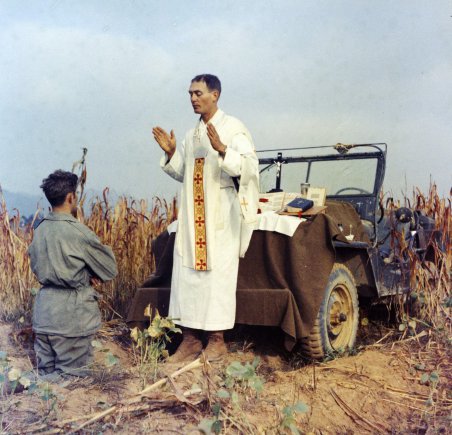 Kapaun, an Army chaplain, was already revered among the other prisoners when Funchess met him. During the thick of the fighting, Kapaun had repeatedly walked into direct lines of fire to comfort and retrieve wounded soldiers. When an evacuation was ordered, he stayed behind to tend to the wounded and comfort the dying even after the enemy broke through the lines and hand-to-hand combat broke out all around him. As he was being led away, he saw a Chinese soldier about to execute a wounded American. Father Kapaun pushed the enemy soldier aside, picked up the wounded man, and carried or supported him until they reached the camp.