Most scholars will agree that gunpowder was invented in China[1], but it is fair to say that there are some who tend to point to India[2] as the place of origin. It is difficult to pinpoint the exact date or exactly how it was discovered.
We can find some vague references in old Sanskrit texts that could be interpreted as formulas for making an explosive blend, but we also have to keep in mind that those texts are written in an extremely concise way and an objective interpretation of these writings is very difficult.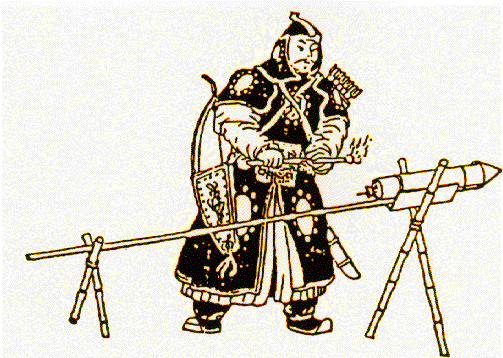 Accounts that refer to China as the inventor of gunpowder are more precise and give us a clearer picture of the origin of this chemical amalgam. Firstly it is important to know that alchemy had a considerable role in the discovery of gunpowder. Intense debate on why gunpowder appeared in Asia and not in other parts of the world can be a clarified with understanding how progress was made in that time. Chinese alchemists constantly tried to find an elixir of immortality.[3]
In Europe that case was a bit different, as they were trying to uncover a way to make gold.[4] At first these notions seem very elusive, but nevertheless they split the search in different ways. Chinese alchemists wanted to make a cure or potion that could indefinitely prolong life. This influence at first seems unimportant, but if we look at the first mixtures recorded in Taoist texts we can see that one of the first ingredients was honey, which made it more suitable for swallowing.
Certainly a lot of early experiments were deadly and ended in disasters.[5] Science was nonexistent, and progress and innovation was done through trial and error.[6] Earliest mention of gunpowder that we can identify as actual gunpowder is Zhenyuan miaodao yaolüe, a Taoist text from 800s[7]. Early accounts also call it black powder, and mention a widely applied mixture of saltpetre, charcoal and sulphur as the main ingredients. Quantity of these ingredients at first varied, but eventually settled to the optimal mixture of 75% saltpetre, 15% sulphur and 10% charcoal.[8]
Earliest written record we have of the formula we found in Wujing zongyao (eng. Collection of the Most Important Military Techniques), military book made in 1040.[9] As I mentioned before, gunpowder had been developed as an elixir of immortality, and that is the reason early Chinese account call it huoyo, or fire drug.[10]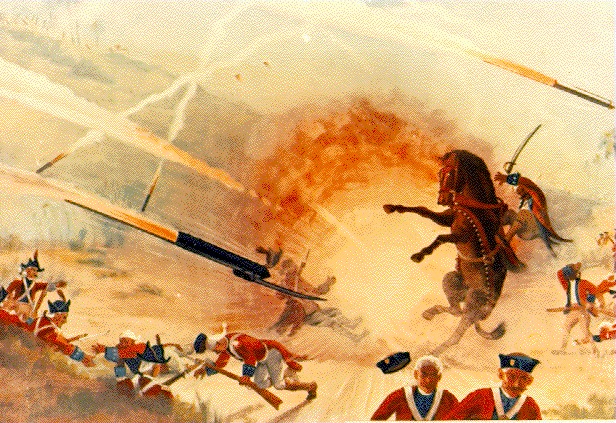 This discovery resulted in development of firearms and as time passed, it revolutionized warfare. Since science as we know it today didn't exist at that time, innovations and progress were made accidentally and it is fascinating to see how such influential breakthroughs as gunpowder were done by chance. This discovery was not only significant for developing firearms, but also military management which also later became a template for early modern state administration.
By Mislav Barić for War History Online
Continues on Page 2 with Literature and Notes