There is truly no way to quantify who might be the worst crew in US Naval History, but the men of the USS William D. Porter circa 1943 deserve a fair shot at it.  Mistakes happen in the chaos of war, and even the best have been known to make them.  However, that typically doesn't involve firing a live torpedo at the President of the United States as he traverses the Atlantic Ocean in the middle of a war.
It is certain that Hitler likely appreciated the help, but the President and Joint Chiefs on board the USS Iowa didn't. Remarkably, this wasn't the USS William D. Porter's first mistake on this secretive voyage. So while we can't say for certain this is the worst crew in US Naval History, it is a safe bet that no future ship will ever bear the name William D. Porter.
The Willie Dee
The USS William D. Porter (DD-579) was launched in September of 1942 and commissioned on July 6th, 1943.  The crew was comprised of fairly young and inexperienced men as were many ships of the day when a nation had to ramp up a massive Navy to meet the immediate demands of war.
Time for training was short, but the crew was eager to get into the fight.  And while it seemed the "Willie Dee" as it would become known was destined for a fairly standard role in the war that spanned the far corners of the ocean, a unique mission to escort the President of the United States would give it a place in naval infamy.
In November of 1943, just months after the Willie Dee was commissioned, President Franklin Delano Roosevelt would embark on a clandestine mission to cross the U-boat infested waters of the Atlantic and meet with Churchill and Stalin in Tehran.  And as one would expect, FDR would warrant quite the Naval escort to ensure his safety in transit.
FDR along with the Secretary of State and the Joint Chiefs would board the massive Battleship USS Iowa.  Two escort carriers would join the voyage along with 3 Destroyers, one of which was the Willie Dee.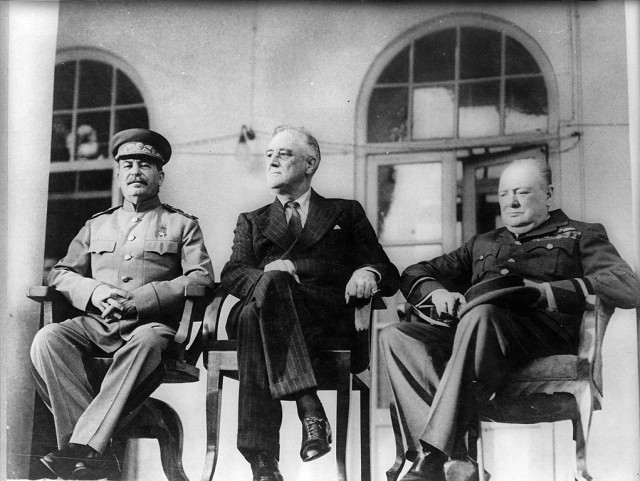 In an almost hysterical and ominous sign, as the USS William D. Porter backed out from the docks at Norfolk, she forgot to raise her anchor in its entirety and snagged the railing of her sister ship as it backed out.  Ripping off the railing, life rafts, small boats and other equipment, Captain Wilfred Walter could only apologize briefly to the other ship and then head out for a timely rendezvous with the USS Iowa.
But that wouldn't be the end of trouble for this ill-fated crew.
Continued on Page 2