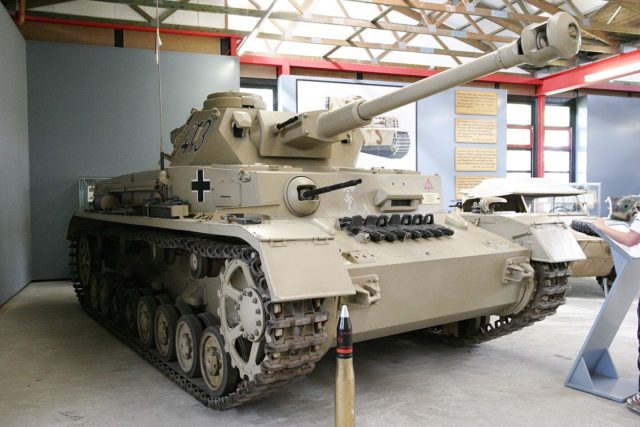 This German Panzerkampfwagen IV tank Ausführung G can be found at the Deutsches Panzermuseum in the small military town of Munster, Germany.
In 1940 the best and most heavily armoured tank of the German army, the Panzer IV tank, only accounted for 10% of the tanks available to the commanders of the Panzer Divisions during the battle of France. It was an oversight, which could have potentially been disastrous.
Throughout its long career, the Panzer IV tank was to prove a remarkably versatile design. There are those historians that say, if the Germans had stuck with the Panzer IV tank and built large numbers of them, they would have done a lot better rather than messing around with the complicated and difficult to produce Tiger and Panther tanks.
The reason is that this tank was superb all-round design. It was in service when war broke out in 1939 and it was still an effective front line tank at the end of World War II.