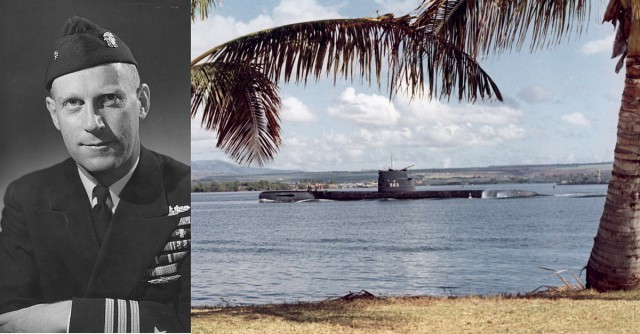 The War in the Pacific was perhaps the last time that history has given us all-out open warfare between two mighty naval fleets on a global scale.  Yes, there have been Naval engagements since, ships lost, and men sent to the bottom.
But with the Japanese and American navies using every ship that could float to try to kill one another throughout the Pacific is something hard to conceptualize today.  And for the America fleet, few men did it better than Commander Richard O' Kane.
Credited with taking out over 30 Japanese ships before his own submarine was sunk in late 1944, this future Medal of Honor recipient brilliantly and boldly took the fight to the Japanese in waters they claimed superiority.  For until the day he was captured and made a POW, if O'Kane and his USS Tang were in the water, some Japanese would soon be swimming.
Born for Life at Sea
Richard O'Kane was born in 1911 Dover, New Hampshire.  Recognizing his calling to serve at sea, he attended the US Naval Academy in Annapolis and graduated in 1934.  He initially served aboard the heavy cruiser Chester and the destroyer Pruitt.  However, his future would be with those who dwell beneath the surface and after submarine instruction in 1938, he was assigned the USS Argonaut.  This would be his new home until 1942 when the Argonaut, a sub commissioned in 1928 was put in to be overhauled.
With the war in the Pacific now in full swing, Lieutenant Commander O'Kane joined the new submarine Wahoo as her Executive Officer.  He would serve under Commander Dudley "Mush" Morton, who was just four years ahead of him at the Naval Academy but commanded his own submarine.
Together, they would perfect the art of the submarine attack.  The Wahoo would become one of the most celebrated ships World War 2 as it racked up 19 Japanese ships sunk.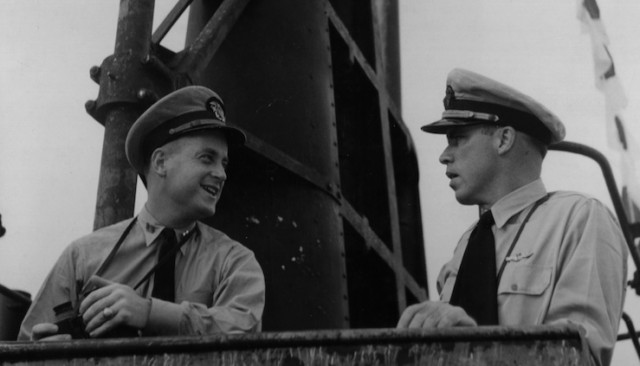 Fortunately for O'Kane, he was given command of his own sub in 1943 when he took the helm of the USS Tang.  Meanwhile, the Wahoo would go on to disappear at sea never to be heard from again and presumably lost in combat.
But the USS Tang still had a great deal of fighting ahead of them and together, O'Kane and the USS Tang would make history together.
Continued on Page 2