Every new weapon changes the nature of battle in some way. Certain weapons have come to define war, and to transform the way it is fought from one era to the next.
Sword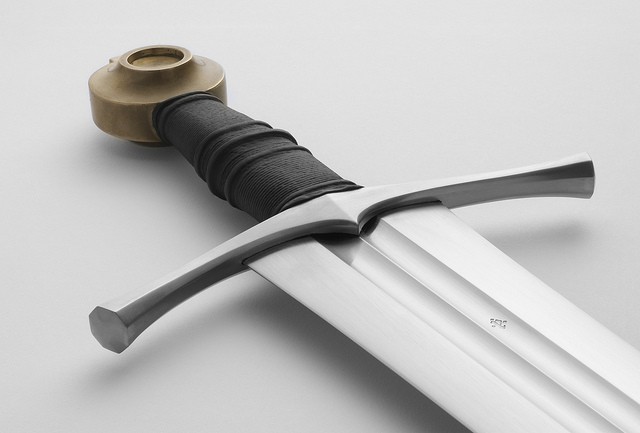 The Bronze Age was a period of slow but massive transformation for humanity. Metal working allowed tools of greater sophistication and specific purpose. From swords to ploughshares, the world was being turned on its head.
The invention of the sword was a gradual process, emerging from changes in knives and daggers. Longer blades were manufactured in the Middle East from late in the 3rd millennium BC, appearing in Pakistan, China, the Greek islands and many places in between. Europe's earliest unambiguously identifiable swords have been dated to around 1700 BC in Crete.
From there, swords spread throughout the world and down the centuries, becoming ever more varied and specialised. But they always retained a special significance. Unlike other early weapons such as bows and spears, they had no role in hunting. These were weapons whose entire purpose was to kill other human beings.
For the first time, war had specialist tools.
Cannon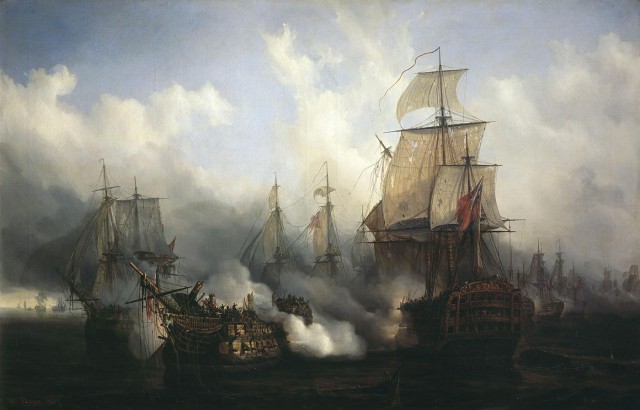 Though there were many innovations in the three millennia between the sword and the cannon, gunpowder weapons brought transformations on a whole new scale. The first to do this were cannons.
Song dynasty China was a hotbed of experimentation in gunpowder weapons. In the 13th century AD, these innovations led to the emergence of the cannon, which spread quickly through the Middle East and into Europe. Featuring in the Battle of Ain Jalut in 1260, a century later it had completed its journey across Eurasia, appearing in the English armies of the Hundred Years War.
Cannon ended the defensive superiority of stone castles. Sieges bombardments b
ecame more effective, and artillery appeared for the first time on the battlefield.
It was at sea that the greatest change took place. With the aid of cannons, naval warfare shifted from close quarters boarding actions – essentially infantry battles at sea – into ships firing at range, seeking to cripple or sink each other.
Musket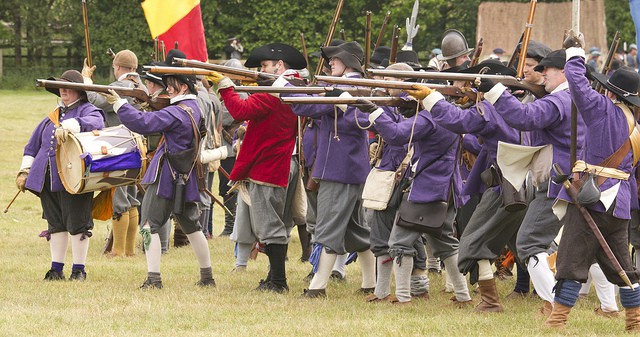 The first widely used gunpowder weapon for individual soldiers, the musket was a terrible weapon to use one-on-one. Slower to load and fire than conventional bows, prone to misfires, and wildly inaccurate, alone the early muskets were more bark than bite.
Used as a mass, they were devastating. A large block of men with muskets could easily hit another block of men, with terrifying effect. And though the longbow or crossbow could be just as deadly as these early guns, the musket was far easier to use. Quicker, easier training meant that more men could be usefully armed. The great equalizer, muskets paved the way for the ever-escalating armies of the early modern era, and the conscriptions that would eventually follow.
Continued on Page 2