He was a POW for years, and instead of beating up his captors, chose to beat himself up, instead. His reward? To be laughed at by the American public. Wait. It gets better, because his name was Bond. James Bond.
James Bond Stockdale, to be precise. Born on December 23, 1923, in Abingdon, Illinois, Stockdale attended the US Naval Academy in Maryland and ranked 130th among 821 graduates in 1947.
He started out as an assistant gunnery officer aboard the USS Carmick, before moving on to take up flight training. By 1950, he was a Naval Aviator, and by 1959, he completed his master's degree in International Relations and Comparative Marxist Thought at Stanford University.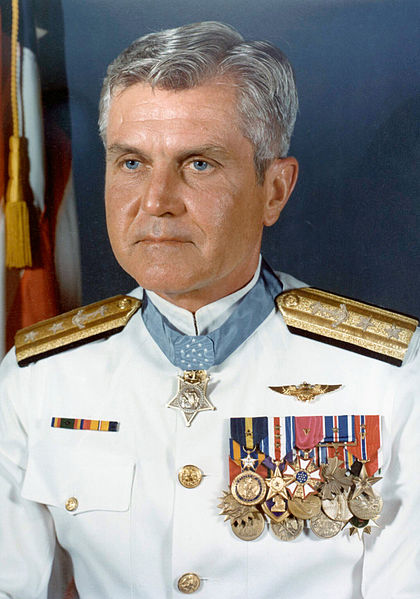 Stockdale claimed it was his understanding of Stoic philosophy which helped him endure the darkest period of his life. The countdown to that period started on August 2, 1964, when the North Vietnamese Navy allegedly attacked the USS Maddox in the Gulf of Tonkin.
Stockdale was commander of Fighter Squadron 51 and took off from the USS Oriskany to fight back. Two days later, the North Vietnamese again engaged the US Navy – which surprised Stockdale.
According to his 1984 biography, A Vietnam Experience: Ten Years of Reflection, Stockdale claimed that "[I] had the best seat in the house to watch that event, and our destroyers were just shooting at phantom targets – there were no PT boats there… There was nothing there but black water and American fire power."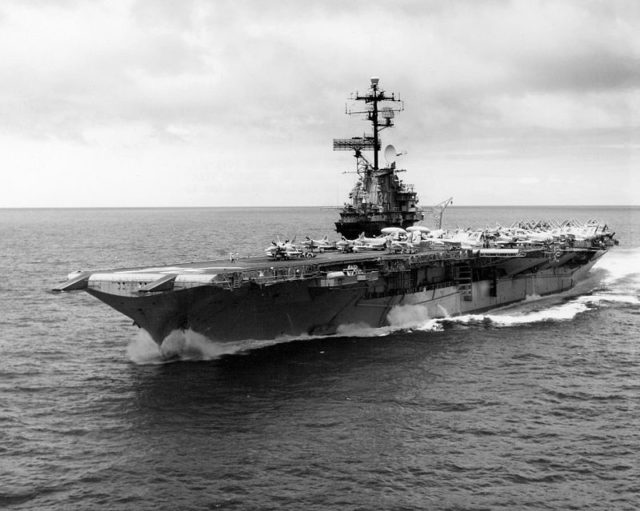 So he was even more surprised the following morning when President Lyndon Baines Johnson ordered retaliatory bombing raids on North Vietnam. His first thought was, "Retaliation for what?" His second, "Great, now the North Vietnamese know we're coming."
He was doing just that on September 9, 1965, aboard his Douglas A-4 Skyhawk when he was hit, forcing him to bail out. As he did, he broke a bone in his back, but his nightmare had just begun.
He parachuted into a village filled with people upset at the indiscriminate bombing they'd had to endure. And despite fracturing his leg upon landing, the villagers weren't shy about venting their rage on one of the men responsible for their suffering. Only when they were finished did they call the authorities in.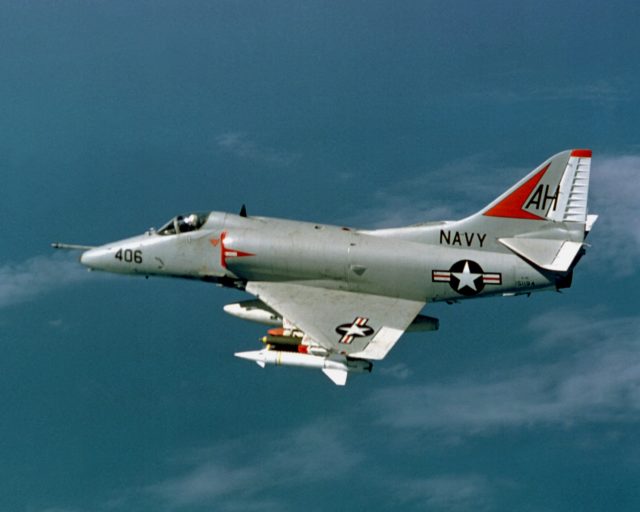 Stockdale was taken to the Hoa Lo prison – the "Hanoi Hilton." There the authorities expressed their own anger at him and at the other American POWs they had shot down.
The Stanford graduate spent the next 7½ years as a POW – four of which were in solitary confinement where he had ample time to ponder Stoicism. Fortunately for the other prisoners, he was no reclusive academic.
As the senior ranking naval officer, he imposed strict military discipline on the others. Using secret codes, he and ten others created official (albeit false) stories and events that the men could give under torture so as not to give away military secrets, organized aid in the form of meager rations to those in desperate need, and helped to keep up morale.
Senator John Sidney McCain III was among those who credited Stockdale for his survival at the camp. It didn't take the North Vietnamese long to realize that the key to breaking the others lay in breaking the Stoic.
Continues on Page 2